Pokémon Brilliant Diamond et Shining Pearl viennent tout juste de voir l'ajout de Shaymin et maintenant deux autres Pokémon mythiques se dirigent vers les remakes de Sinnoh.
Tout d'abord, il y a Arceus, qui ne sera disponible que pour ceux qui possèdent Pokémon Legends : Arceus sauvegarder les données avec toutes les missions principales terminées. Si vous avez réussi cet exploit et que vous êtes également entré dans le Hall of Fame de BDSP, vous pouvez retourner dans votre chambre et obtenir l'objet Azure Flute. Ensuite, vous devez simplement vous diriger vers Spear Pillar et vous pouvez rencontrer le Pokémon divin.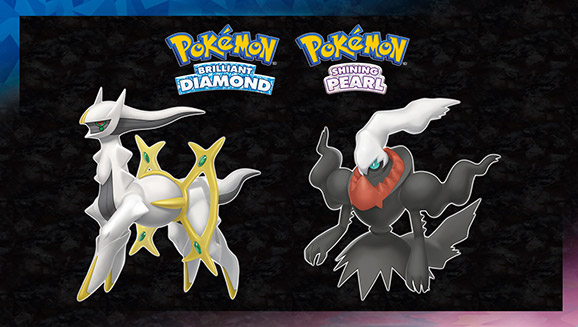 Darkrai, quant à lui, est une distribution plus traditionnelle. Tout ce que vous aurez à faire est d'utiliser Mystery Gift et une fois que vous serez entré dans le Hall of Fame, vous pourrez vous rendre sur l'île de Newmoon pour combattre et attraper la légende Dark-Type.
Arceus est disponible dès maintenant, tandis que la distribution de Darkrai sera en direct du 1er avril au 1er mai.
nintendowire.com
Salut je suis Max ! Je partage toutes mes dernières trouvailles sur l'actualité du jeuxi vidéos, gaming, équipement et software sur ce site.